NADA Launches Road Safety Grant Program
NADA Launches Road Safety Grant Program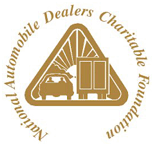 NADA Launches Road Safety Grant Program
The National Automobile Dealers Charitable Foundation has added a new grant program to help new-car dealers start or promote road safety initiatives in their communities.
The new Road Safety Grant Program will provide up to $500 toward the sponsorship of a safety event at a dealership. The grants will be a matching contribution for expenses incurred by dealers holding an event.
Dealers can use these grants to start programs to install child passenger safety seats, promote teen and senior driver safety, educate consumers on rural road safety and combat distracted driving.
About Dealers Driving Road Safety
The Dealers Driving Road Safety initiative and exhibit was established in 2011 to encourage new-car dealers to host safe driving events at their dealerships, such as promoting child passenger safety, safe teen driving, and rural road safety.
As part of the exhibit, leading dealers who have been working actively in their communities to improve road safety will be available to provide advice to fellow dealers on how to begin their own safety programs at the dealership.
About the National Automobile Dealers Charitable Foundation
The NADA Foundation, established in 1975, is the philanthropic arm of NADA. Funds contributed by new-car and truck dealers and friends of the industry provide emergency disaster relief, financial support to colleges and universities and community service programs. For more information, visit
www.nada.org
.
<< Back